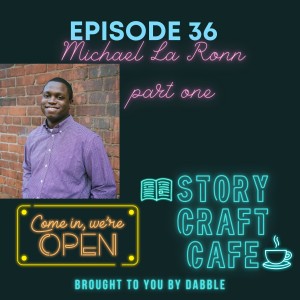 Wednesday Aug 03, 2022
Publishing Over 80 Books While Juggling The Busyness Of Life With Michael La Ronn | Story Craft Café Episode 36
Michael La Ronn is one of the most prolific authors I know. He is also one of the most giving authors I know. He not only works a full time job, enjoys family life with his wife and daughter, maintains a popular YouTube Channel, he also has written and published over 80 books of fiction and non-fiction alike. 
In this first of two episodes with Michael, we talk about how a near death experience acted as a catalyst for him to pursue his dream of writing. We talked about the differences in the publishing landscape over the last decade and how he now views the idea of indie publishing as an empowering force for authors. 
Join us tomorrow as we do a deep dive with Michael into character development, especially for sci fi and fantasy.
https://www.michaellaronn.com/